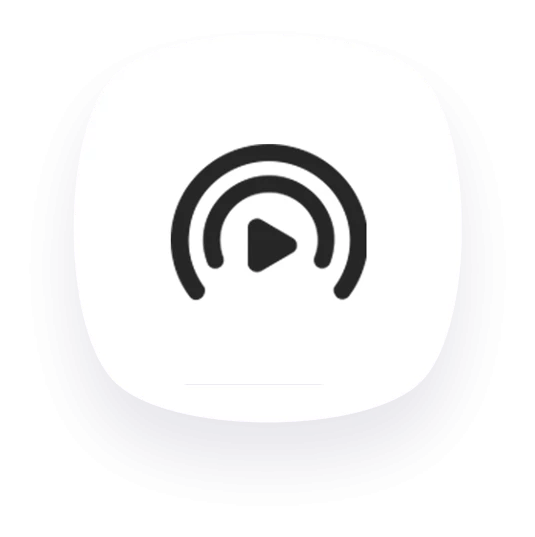 Live Streaming Friendship Platform
Our video streaming service welcomes global content consumers into a stimulating new world of live sporting action. With exclusive content and video rights, players and bookmakers alike will love our vast selection of sports, leagues and federations. Click below to experience the thrill of live video streaming - exclusively with FeedConstruct.
Exclusive live sports video events per year, including esports
Available worldwide – and on all devices
FeedConstruct has developed a unique cross-platform solution which allows live video streaming on every media device. Live Sports Video Streaming comes in sparkling HD and has been specifically designed to bring you closer to the action than ever before.
Personalised video streaming
Live Sports Video Streaming can also be used on demand. So even if you miss a live sporting event, or you simply want to watch a replay, you'll never miss a minute with this handy tool.
How the Friendship Platform Operates
Friendship creates an innovative ecosystem that benefits all parties involved, promoting diverse sports content and helping it to reach all corners of the world.
The Friendship platform allows sports federations and leagues to upload their high-quality live sports content and monetize them through global partnerships. This allows sports organizations to stream their matches to a much larger audience.
The Friendship platform ensures betting operators and sports media companies can access high-quality content directly from our platform, with flexible payment methods and various advantages.
Key Features of Friendship Platform
Flexible monetization and payment methods
Informative financial and performance reports
Available implementation of restrictions
Easy integration with uninterrupted streams
The matches are available on a pay-per-view basis.
The price of a single match can vary regarding the competition.
Exclusive live sports video events per year, including esports
Sportify Official Coverage
Start your partner account with us today!
Contact us for a personal demo