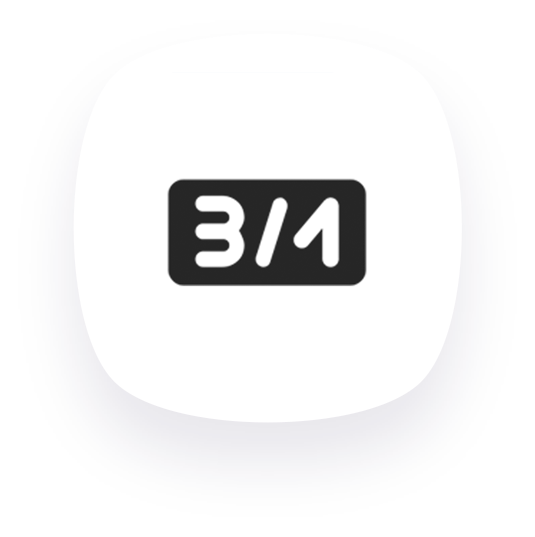 Get odds on over 960,000+ live matches and 1,800,000+ pre-match yearly sporting events around the world. Watch your business come alive with the benefit of our accurate and ultra-efficient sports betting data.
Live matches per year across 120 different sports types
Pre-match sporting events per year
Markets across different event types
Sports, virtual sports, esports, cybersports and TV shows
Professional Bookmakers and Odds
Our team of experts offer our customers speedy and responsive odds which is gathered by more than 700 traders. You'll get the best professional advice and the most dynamic odds via our Match Reporters Network and our TV and Live video streaming channels, which are available in over 30 languages.
We guarantee a continuous stream of accurate updates and up-to-the-minute odds. Our team of eagle-eyed experts will also keep you informed of any fixture alterations. FeedConstruct also provides a development portal for simple and fast integration, while 24/7 technical and trading support comes as standard. We're here to help you.
Management Tools and Reports
To facilitate control over the selection of sports and competitions in your feed, we provide an odds management tool specifically designed to include separate configurations for live and pre-match events. The configurable options include margin settings, minimum/maximum odds values and a facility to configure markets, matches and competitions. In addition, we'll also file a comprehensive monthly report which will be sent to you automatically.
From now on, FeedConstruct will cover Virtual and Cyber sports with OddsFeed product.

Virtual Sports are visual recreations of sporting events derived from fantasy sports and inspired by real sporting events that guarantee realistic, dynamic, and gripping gameplay.

Virtual Sports include Virtual Football Pro/League/Penalty Kicks, Horse and Greyhound Racings, Car and Marble Racing, Virtual Bicycle, and Virtual Tennis.

The program starts a new match every 3 minutes, generating more than 6400 games a day.
Cyber sports include eFootball (FIFA 2020 from EA), eBasketball (NB2K20 from 2K), eTennis (Tennis World Tour), and Mortal Combat. The players can bet on 500+ tournaments over the year, including leading championships like LoL, Overwatch, CS: GO, DOTA2, KoG, Starcraft, Rainbow Six. Esports product is available with 12,000+ unique live events and 5,000+ pre-match events per month.
Managed Trading Service is an enhanced bet risk management that minimizes risks and financial losses and offers you enhanced trading operations. Real-time bet monitoring ensures the competency of each placed bet. With sportsbook limitation and liability management, you have complete flexibility regarding the experience you create for your users.
Moreover, you can benefit from:
Market analysis per region

Margin evaluation and management

Sport/Region/Competition/Match/Market level performance analysis

Availability of DTPS, SFM, and exclusive player risk management upon request
80,000+ Live events per month
Technical Assistance
Market configurations
Full control over matches
Real-time resulting
Live Match Tracker
Pre-Match Events
Dedicated Trading Support
150,000+ Pre-match events per month
Technical Assistance
Trading Assistance
Market configurations
Real-time resulting