FeedConstruct ambassadors are on a mission to make sports a driving force for everyone. Our ambassadors have varied backgrounds and success stories, but they all have one thing in common: the passion for sports, which is based on the very values of FeedConstruct as a sports data collecting company.
The pro football manager earned his title for an overall 3-decade footballing career. Andriy Shevchenko was one of the greatest goalscorers of his generation. In seven glorious years at AC Milan, he scored 175 goals in 296 games. Shevchenko is also the record goalscorer for his national team Ukraine, with 48 goals in 111 games.
In his career, Shevchenko received many awards, including the Ballon d'Or in 2004. And he brought grand success to his homeland football club Dinamo and the national football team of Ukraine. Now as the head coach of the National Football team of Ukraine, he is on the brink of guiding the side to Euro 2020, where they have qualified ahead of defending champions Portugal, accomplishing a successful campaign without a single loss. Andriy Shevchenko became the official ambassador of FeedConstruct in 2019. 
Andriy Shevchenko became the official ambassador of FeedConstruct in 2019 
/** * @var $module \Ucraft\Module */ ?>
Andriy Shevchenko

"Becoming a brand ambassador for FeedConstruct is the opportunity that opens new horizons. What is important to me in partnering with FeedConstruct is that they deliver high-quality results by taking care of two vital aspects: technology and the people behind them. That is what lays behind accurate data and innovative approaches."
The famous striker and fan's favorite, Nuno Gomes, played in two World Cups and three European Championships for the Portugal national team. He captained Portugal at EURO 2008 and scored against Germany in the quarter-finals, thus becoming the fourth player to score at three straight European Championships
In the 1990s and 2000s, he consistently scored for both club and country and was also capable of being a good link-up player, accumulating several assists throughout his career, which was spent mainly with Benfica, for which he netted 166 goals in 398 games throughout 12 seasons.
He sure is one of the most recognizable footballing figures with outstanding expertise.
Nuno Gomes became the official ambassador of FeedConstruct in 2020. 
/** * @var $module \Ucraft\Module */ ?>
Nuno Gomes

"It is a pleasure for me to join the FeedConstruct family, hopefully for many years. Thank you for your trust."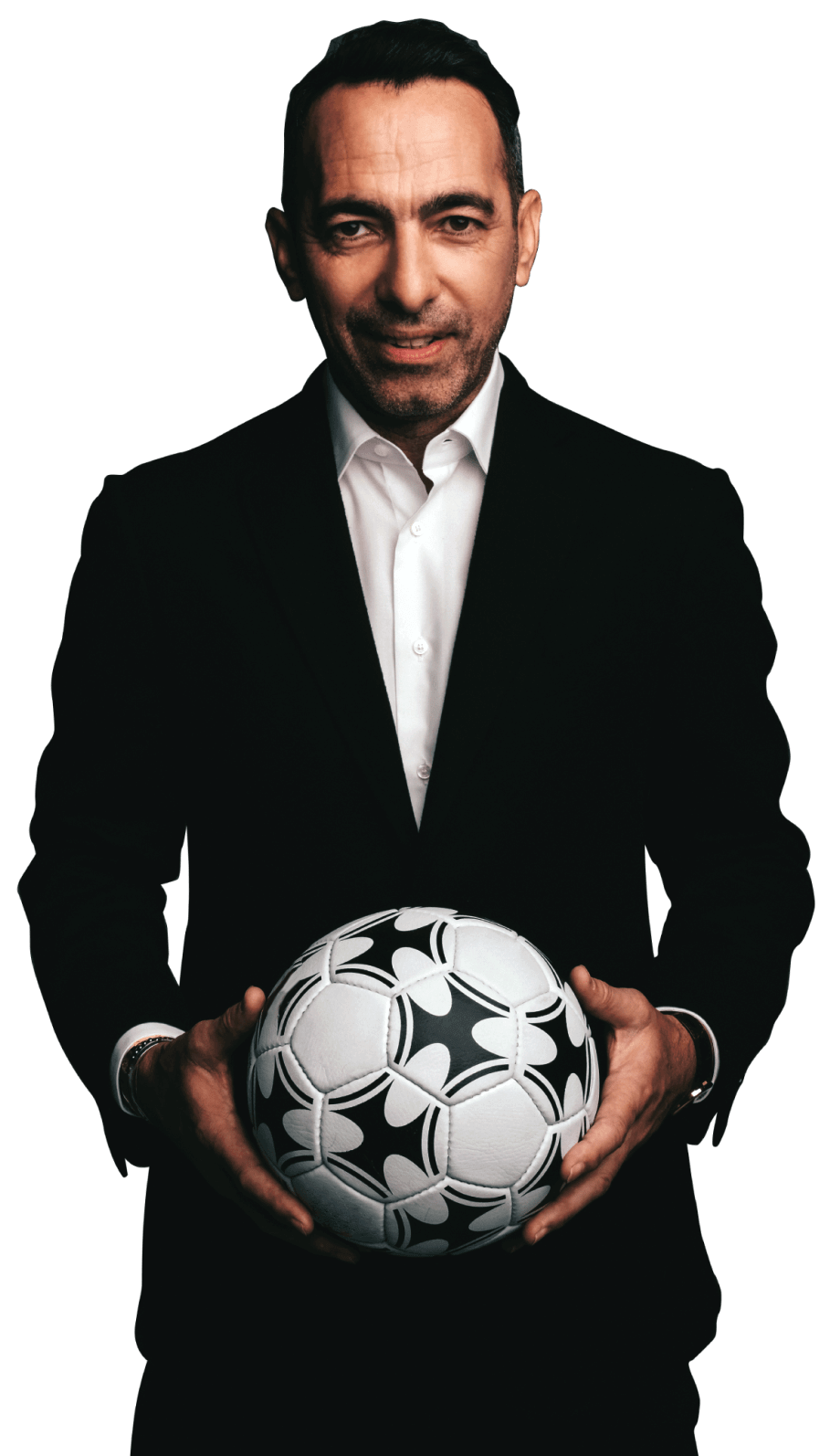 One of the leaders of the national France team in the '90s, 98 FIFA World Cup and EURO 2000 champion Youri Djorkaeff, played for clubs in France, Italy, Germany, England, and the United States.
At the international level, Djorkaeff scored 28 goals in 82 appearances with the French national team between 1993 and 2002. He also won the 2001 FIFA Confederations Cup as a member of the National Team.  Youri Djorkaeff was also successful at the Club level, winning UEFA Cup Winner's Cup with PSG and UEFA Cup with Inter Milan. He currently holds the position of CEO of the FIFA Foundation, following his appointment in September 2019. Youri also devoted himself to social projects, which eventually led him to establish the Youri Djorkaeff Foundation in 2014, where they believe that through soccer, boys and girls are given a chance to build a solid foundation for their lives.
Youri Djorkaeff became the official ambassador of FeedConstruct in (2018)
/** * @var $module \Ucraft\Module */ ?>
Youri Djorkaeff

"I am proud to represent FeedConstruct. This is a group of passionate and dedicated individuals, and I am eager to contribute to the team's unique vision."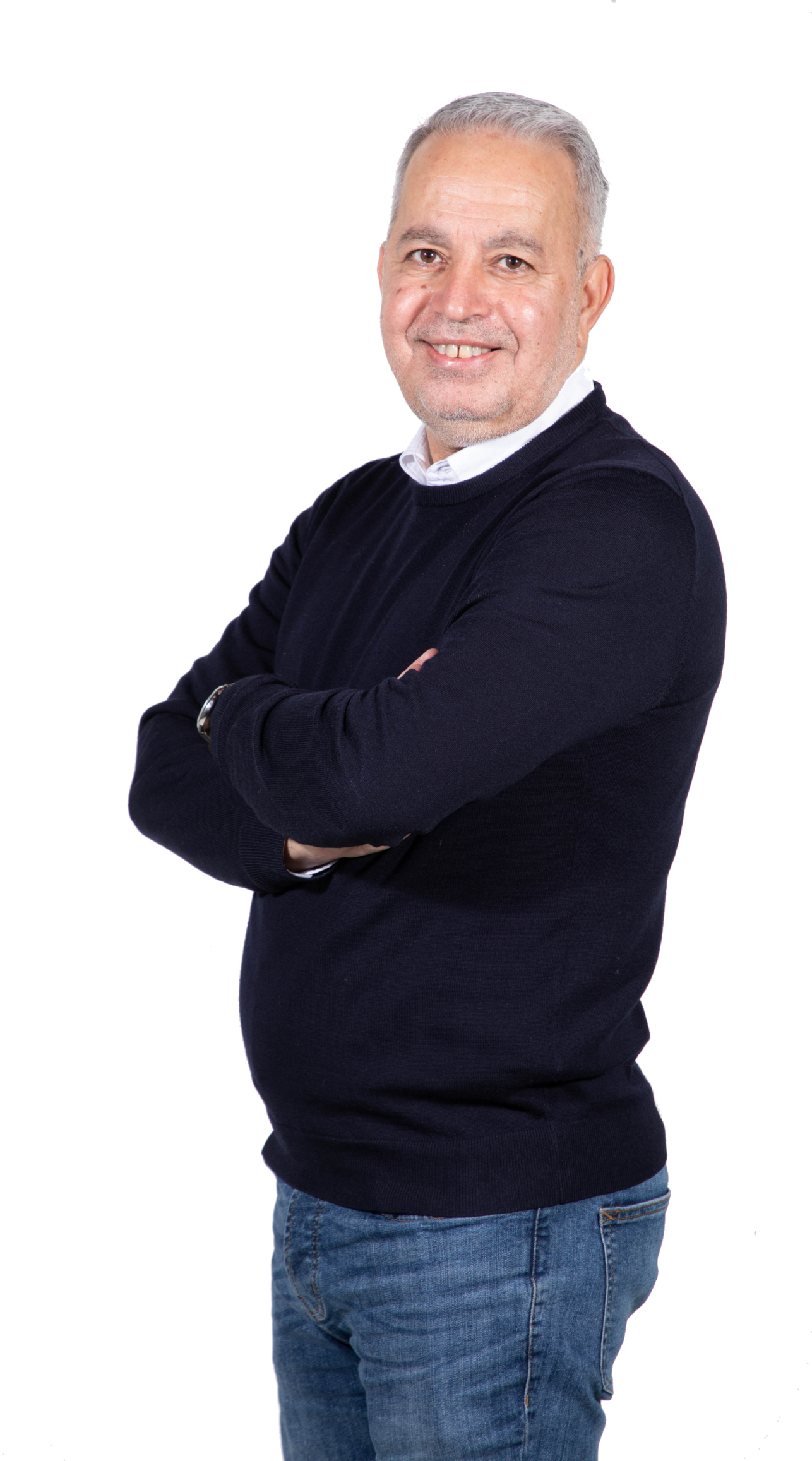 Youri Djorkaeff's brother Denis Djorkaeff is the deputy mayor of Decines, France, and the adviser to the President of Armenia's Football Federation on international affairs. Denis Djorkaeff was Youri Djorkaeff's agent throughout his career and he played football in Third Division in France. 
Denis Djorkaeff became the official ambassador of FeedConstruct in (2018)
/** * @var $module \Ucraft\Module */ ?>
Denis Djorkaeff

"We work together in the office, which is like a second home for us. We travel together. We stay strong, safe, and creative together. This is FeedConstruct, and I am one of FeedConstruct's ambassadors."