No longer are sports fans limited to watching content on traditional TV broadcasts. Platforms for over-the-top (OTT) content have completely changed the game. In the OTT Video market, the number of users is expected to amount to 4.2bln users by 2027, so the population of it is gradually increasing.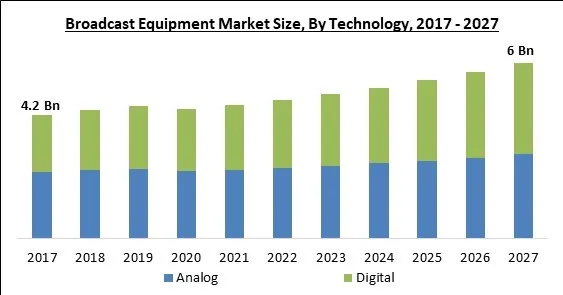 Source: Statista

We'll go into great detail about the benefits of using an OTT platform for sports broadcasting in this article. We'll talk about what OTT platforms are, how they work, why they've gained so much traction, why they're still important, and all the wonderful things they can do. Plus, we'll show you how FeedConstruct's customizable OTT platform can supercharge your sports broadcasting efforts. Let's get started!
What is an OTT Platform?

Let's start by explaining what an "OTT Platform" is. In broadcasting, OTT stands for "Over-The-Top''. A digital service known as an OTT platform delivers video and audio content to users directly over the internet. OTT platforms use the power of the internet to reach your screens, in contrast to traditional TV, which needs cable or satellite connections.
Imagine not requiring a cable subscription to watch your preferred sporting events on your smartphone, tablet, smart TV, or computer. An OTT platform allows you to do just that. It's all about comfort and adaptability, making it simpler than ever for you to watch your favorite sporting events no matter where you are. An OTT platform places the game at your disposal wherever you are - at home, on the go, or hanging out with friends.


The Rise of OTT Platforms & the Future of Sports Broadcasting
In recent years, Over-The-Top (OTT) platforms have advanced significantly, revolutionising the way we consume digital content. These platforms make it possible to bypass conventional cable and satellite providers and deliver content directly to viewers over the Internet. The OTT landscape has greatly benefited from the influence of services like Netflix, Amazon Prime, and Disney .
The effects on sports broadcasting are profound. OTT platforms provide a dynamic, user-friendly, and easily accessible way to watch live sporting events, highlights, and on-demand content. Fans can now experience the magic of their favourite sports in a way that transcends the usual limitations of space and time.
The Relevance of Sports Broadcasting in the Digital Age
Sports broadcasting is still important today, even in the midst of the digital age. Sports have a universal attraction that cuts across all barriers and cultural differences. Fans all over the world are ravenous for live coverage, insider information, and behind-the-scenes material. OTT platforms eliminate geographic barriers by connecting fans globally and making sure that no one is left out of the action.
Why Broadcast Sports Over a Live Stream?
Let's examine why live-streaming sports has become the preferred option for both sports fans and broadcasters. Sports are now even more thrilling, thanks to live streaming. The key is to watch the game unfold in real time, wherever you are. Additionally, it is an immersive experience unlike any other, thanks to the interactive features and instant access to stats and commentary. Welcome to the dynamic world of live-streaming sports, and goodbye to rigid TV schedules.


The Evolution of Sports Broadcasting: Exploring the Impact of Live Streaming
The way we watch sports has completely changed thanks to live streaming. Live streaming, as opposed to conventional TV schedules, frees viewers from set times. You can now watch your favorite sports teams, and athletes live from almost anywhere with an internet connection. You will feel as though you are in the center of the action thanks to this immersive experience, which brings the stadium atmosphere directly to your screen.


Game Changers: Unveiling the Advantages of Live Streaming in Sports Coverage
The benefits of live streaming for sports coverage are numerous. Through features like live chat and seamless social media integration, broadcasters can engage their audience in fun new ways. On the other hand, viewers have access to a wealth of extra data, from in-the-moment statistics to knowledgeable commentary, which enhances their overall experience. It involves more than merely observing; it entails actively taking part in the game's developing plot.


From Stadiums to Screens: Unpacking the Popularity of Live Streamed Sports
It's difficult to ignore the rise in popularity of live OTT sports streaming. Fans adore how easy it is to watch games on their smart TVs, tablets, or smartphones. This change has also given sports organizations and broadcasters new revenue streams, which is advantageous to all parties. It benefits everyone equally.

Benefits of Using an OTT Platform for Sports Broadcasting

Now, let's delve even deeper into the bunch of benefits that OTT sports platforms bring to broadcasting:


OTT platforms break down borders, reaching sports enthusiasts worldwide. It doesn't matter if your fans are in Tokyo, New York, or London; your content connects with them just as effectively.


OTT platforms are all about ease. Fans can effortlessly access content on various devices, from smartphones to tablets and smart TVs. Whether it's a high-stakes match or an exciting highlight reel, it's just a few taps or clicks away.


OTT platforms know what you like. They use clever tech to suggest content tailored to your preferences. It's like having your own personalized sports channel, keeping you engaged and excited for more.


Live streaming is the heart of OTT sports. It brings you the game in real time, so you're right there with the action as it happens. It's all about sharing the excitement in the moment with fellow fans.


Live sports OTT streaming is thrilling, but sometimes you want to relive the highlights or explore behind-the-scenes action. OTT sports platforms make it easy to access a content library whenever you want.


Sports OTT platforms provide valuable data on viewer behaviour. It's like having a playbook to fine-tune your content strategy, ensuring fans get what they crave.


OTT platforms often offer cost-effective solutions compared to traditional broadcasting. This means you get more bang for your buck, making your investment count.


Sports OTT platforms make engagement fun. You can participate in live polls, join quizzes, and chat with fellow fans in real time. It's like being part of a sports community, making your experience even better.
Elevate Your Sports Broadcast with Feedconstruct's OTT Platform
It's crucial to emphasise FeedConstruct's contribution to this dynamic landscape as we delve deeper into the world of OTT sports broadcasting. In order to enable rights holders, federations, and media companies to share sports-related video content in a convenient and approachable format, FeedConstruct offers a highly customisable OTT platform.
FeedConstruct's OTT solution offers a range of exceptional features designed to provide a seamless experience for both streaming and video-on-demand content on a unified platform. This platform allows you to customise your catch-up options to cater to the specific needs of your audience. Furthermore, accessing the platform is effortless with native iOS and Android apps, ensuring a user-friendly experience. Additionally, the platform enables you to simultaneously broadcast multiple channels and supports over 50 live streams simultaneously, providing the flexibility you need for your streaming. It's important to note that these are just a few highlights of the extensive feature set the OTT solution offers.

With FeedConstruct's OTT, you can integrate easy-to-access widgets into your front-end interface to elevate the betting experience for your users. These widgets provide essential sporting elements, including highlights and statistics. What sets FeedConstruct apart is that it is a company with over 25 years of experience and a vast database of historical sports data. FeedConstruct also delivers more than 2,000 videos per month for sports and esports, enriching your platform with valuable content.
Live streaming and fan engagement

FeedConstruct's OTT platform allows you to deliver live content to a global audience, ensuring a unique and immersive fan experience. Beyond your own video streaming, you have the option to request exclusive content from FeedConstruct. Through FeedConstruct's partnerships with various sports leagues, the company guarantees access to a number of engaging video streams. This feature not only broadens your content offering but also enhances fan engagement on your platform.


Conclusion

In conclusion, the digital age has brought about a profound transformation in sports broadcasting, with OTT platforms leading the way in this revolution. As we've delved into the details, these platforms offer a multitude of advantages. These range from their ability to reach a global audience and ensure accessibility to their personalized and interactive features. If you aspire to take your sports broadcast to new heights, FeedConstruct's customizable OTT platform is worth considering.
By harnessing the potential of live streaming and providing fans with an immersive and interactive sports viewing experience, you position yourself on the cutting edge of the future of sports broadcasting. The era of OTT technology is already here, presenting a significant opportunity to deliver an unforgettable sports experience to fans worldwide. Welcome this evolution, and be part of the exciting journey shaping the future of sports entertainment.


FAQ
What Does OTT Mean in Sports?
OTT stands for "Over-The-Top" in sports, referring to streaming services that deliver sports content directly to viewers over the internet, bypassing traditional broadcast methods.
How to Broadcast Sports Over Live Stream?
To broadcast sports over a live stream, you'll need a camera, a reliable internet connection, and a streaming platform. Connect your camera to a computer, set up streaming software (e.g., OBS or Streamlabs), configure settings, and start streaming on platforms like YouTube Live or Twitch.
What is OTT Technology?
OTT, or Over-The-Top technology, refers to the delivery of video, audio, and other media content over the Internet without the need for a traditional cable or satellite TV subscription. Users can access OTT content through streaming services like Netflix, Hulu, and Amazon Prime Video on various devices, such as smartphones, tablets, and smart TVs.
What devices can I use to watch OTT content?
You can watch OTT content on smartphones, tablets, smart TVs, streaming devices, gaming consoles, and computers.
Is the personal information safe on OTT platforms?
Yes, OTT platforms typically prioritise user data security and privacy, implementing measures to protect personal information. However, it's essential to review each platform's privacy policy and settings to ensure your data is handled according to your preferences.