Watching games on the go has become easier than ever, thanks to live streaming facilities. Gone are the days when you had to rely on the radio, only to listen to the live commentary. With live streaming, the online betting industry is also operating in full swing. Many punters are avid sports fans and enjoy watching matches they have money on. Or they may find that watching matches help them to make smarter betting decisions.
Today, there are more opportunities to transmit live sports than ever — whether traditional linear, over-the-top OTT, or on-demand — as broadcasters, streaming services, other rights holders, and leagues themselves strive to capture more and more sports events.
With the rise of betting operators and other sporting organizations, live video streaming has become a must-have to match the fans' and bettors' needs. The reason why live video streaming is so popular among betting operators is that it evaluates fan engagement granting them the possibility to have the action in front of them while betting for their favorite team.
Why do you need live sports video streaming on your sportsbook?
To answer this question let's take a look behind the curtains and see what Ross MacEachern: Perform CEO of ICE North America said about the popularity reasons of live streaming. In the interview with CasinoLife, he said that sports live streaming creates the ultimate first-screen experience by putting round-the-clock action straight into the sportsbook for sports fans to watch and bet upon. It provides quality live content to fill gaps around main domestic sports schedules, for example helping to drive activity in the daytime, weekdays, and summer. It's been a key reason for the global growth of in-play betting, turning sportsbooks into more complete entertainment providers, and delivering uplifts in all the key user metrics. The availability of streams helps drive pre-match betting too, and it's a great acquisition tool.
The advantages of adding live sports video streaming
Why is it beneficial for you to add live sports video streaming to your offer? Let's find out!
The most significant benefit is that live streaming offers in-game betting. This allows the bettors to bet on the next boundary, point, goal, or any crucial part of the game and it allows betting operators to augment the usage of various betting markets. Another benefit is the great audience that chooses live streaming over other solutions. Live video streaming automatically augments your client base and promotes your business granting you a competitive advantage over those who don't have a live sports offering. Additionally, live streaming makes betting easy and convenient, thus enlarging the potential it holds. In an ever-growing sphere like sports businesses, the key to success is being on the same page with technology and time, that is why it is the right time for you to add live streaming to your business if you haven't already.
An alternative to live video streaming
Like everything in the world, live video streaming has its substitute which is a live match tracker. What is it exactly? Live Match Tracker delivers detailed coverage for offered sports by transmitting real-time data, guaranteeing reliability, and quality. It enables sports fans to closely follow each game as it happens. But the power of seeing the games right from the venue holds an unsurpassed advantage.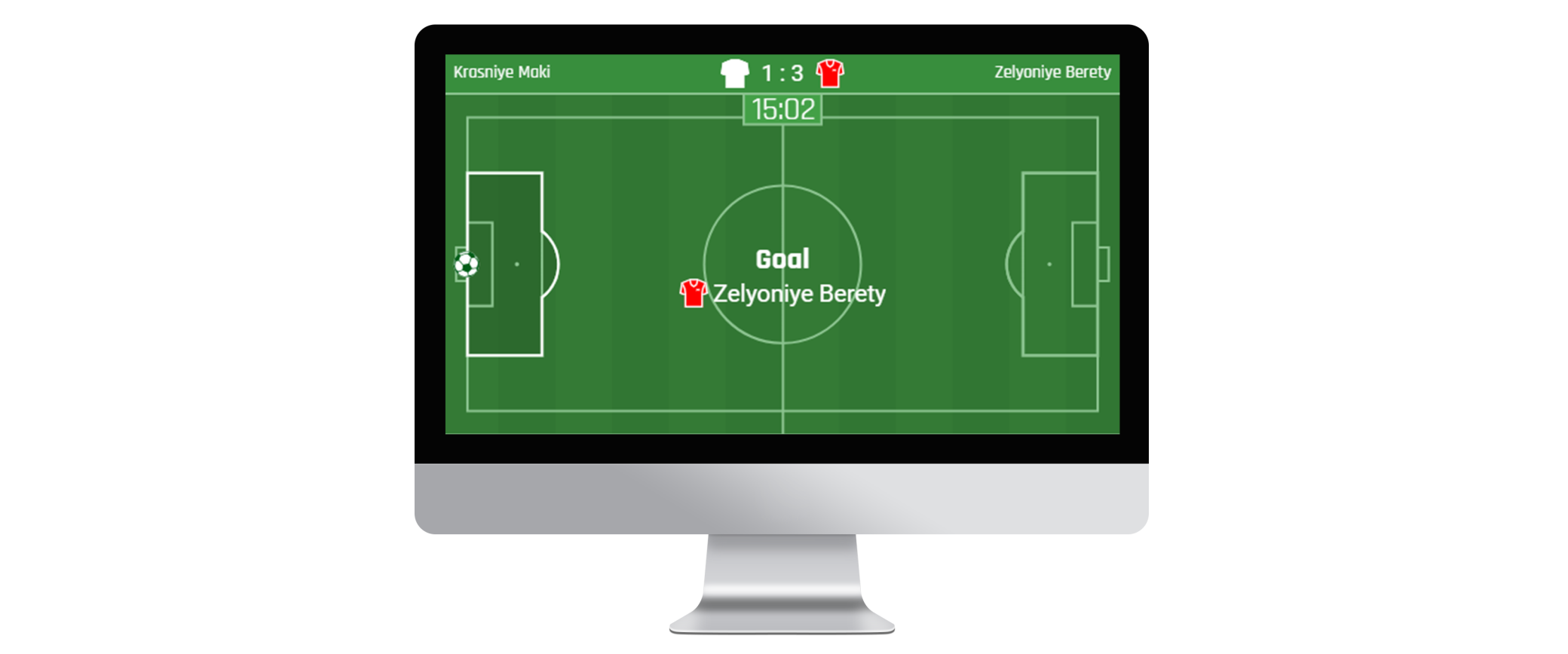 How to add a live sports video streaming to your sportsbook
Now that we have discussed the ineffable engaging power that live streaming holds within it, let's find out how to get the competitive content to engage more players. The first step is to find the partner that will meet your needs, not only by providing live video streaming but also by co-related products. When choosing a provider, it is important to examine their coverage, which has to be wide, the technology they use for low latency and fast transmission, and the exclusivity of the provided content. For an instance, let's take a look at FeedConstruct: an ever-growing sports data provider that has a wide offering not only in live streaming, but also in co-related products: live scouting data, sports betting widgets, and OTT solutions. To facilitate the distribution of sporting content, FeedConstruct has created Friendship: a one-of-a-kind digital marketplace for easy trading, where you can find live streaming and live scouting data for more than 15 sports.
Taking all the above-mentioned we have concluded that to gain a competitive advantage and augment your customer base, you have to improve your offering and walk in the same line with innovations and technology, thus adding live video streaming to your sportsbook is the first step to success. Not to forget the fact that choosing a worthy partner can be vital for your business, that is why FeedConstruct is happy to come to help.


---
Written by Sofi Grigoryan
Sofi Grigoryan is a content writer at Feedconstruct - the top company specialized in delivering sports data. Having a deep understanding of the sports data landscape, Sofi uses her skills to create both compelling and informative content.
Explore More
OTT: The Future of Video Streaming in the Sporting World.
How to Grow Your Betting Business: the Must-Have Products?