Last year was challenging for every industry. But for sports, it was also an indicator of a change. COVID-19 pandemic has shown that you can't fight a new phenomenon with old methods. 2020 challenged us with an unpredictable future and an increasingly fragmented landscape with one thing sure: right holders and brands can not afford a standstill.
Digitalization, individualization, and innovation are three aspects of the sports industry affecting sports marketing and its direction.
"To successfully grow your business and your brand's presence, you must stay on top of marketing trends, and that includes the ones regarding sports as well. Digitalization is causing a stir in the sports industry - and sports marketing. The result is trends that nobody had predicted just a few years ago.",- says George Arabatlian, the head of FeedConstruct.
OTT And Sports: A Match Made in Heaven
The pandemic has sustained new viewing habits. While live sports have returned, live experience hasn't. That is why 2020 was the year when right holders, federations, and brands took on more creative ways to deliver their content.OTT has become the latest sports business trend. OTT platforms allow the sports organizations to sustain revenue when ticket sales and returning to the stadiums remain a question. The fragmentation of content across more OTT services, however, means customers will be basing their subscription choices on their favorite content and will happily reconsider and re-subscribe as they move between services month-by-month. Retaining customer loyalty will require great data analysis, serving the right content at the right price, and delivering the best customer experience. It is clear that live OTT content is a viable path forward, and OTT providers that innovate will lead.
Esports: The Highlighted Sports Business Trend
Another sports marketing trend is Esport. The popularity of esports increased during the COVID-19 in 2020. The physical sporting world remained quiet, but gaming came to life and provided a promising alternative to players. Frankly said the esports industry was enjoying a swift rise even before the lockdown.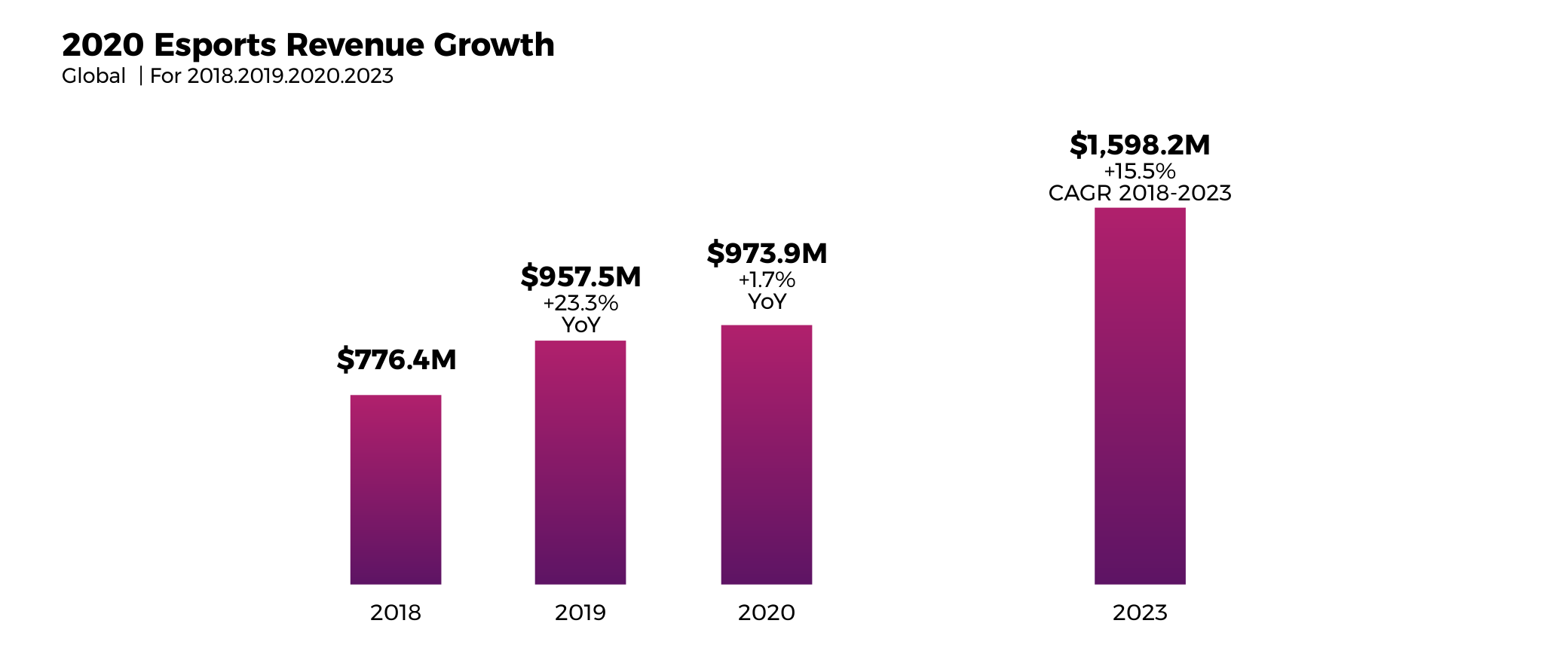 Moreover, 2021 promises to be fulfilling not only for esports but also for esports gambling that continues to gain traction and sophistication, providing an increasingly valuable and profitable supplement to the esports industry.
As the omnipresence of Esport competitions keeps on flooding, it is anticipated that viewership and demographics should grow in 2021 and beyond. Statistical surveying shows that esports socioeconomics will increase by 14% before the finish of 2021, and there will be over 550 million esports fans across the globe.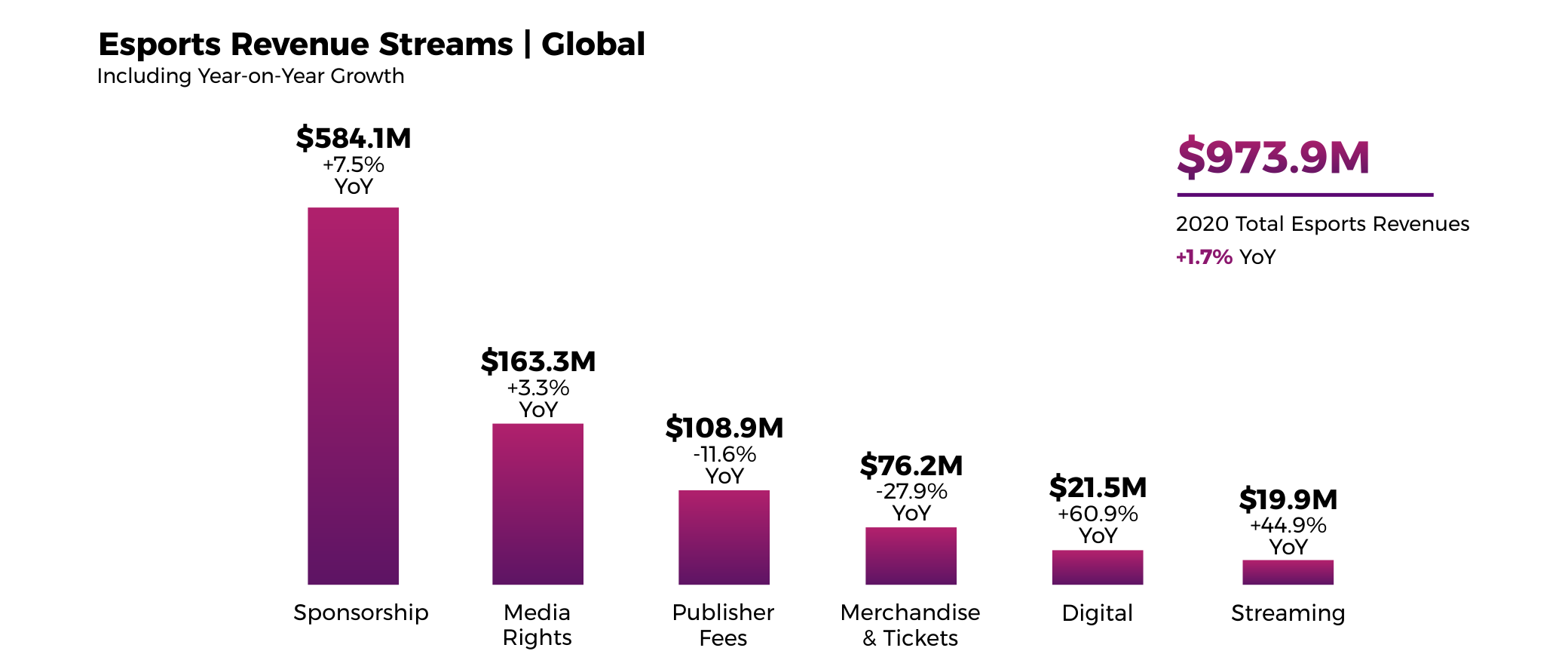 Artificial Intelligence in Sports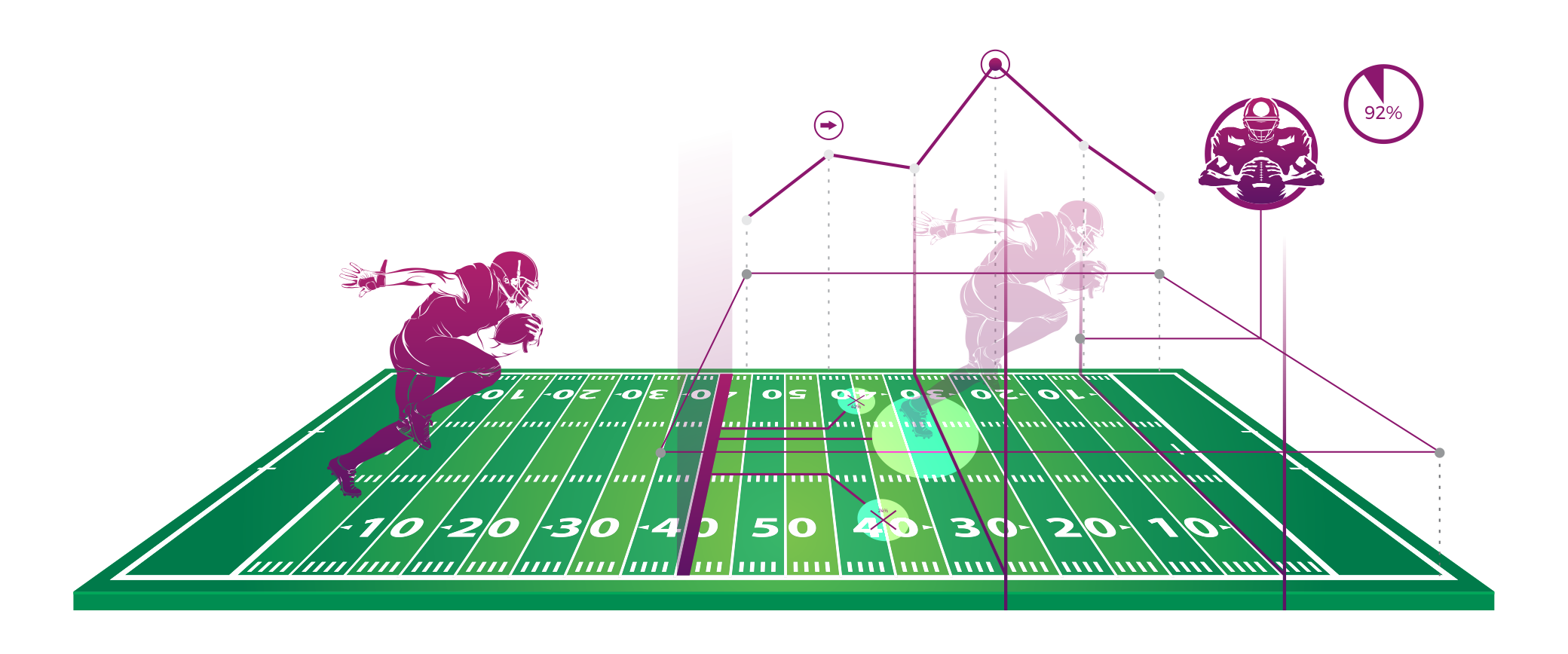 There is no doubt that artificial intelligence is changing the world and becoming the next sports business trend of 2021. AI includes friendly chatbots, augmented scouting tools, and player evaluation tools.
Artificial intelligence is providing deeper insights to both players and coaches. The support that artificial intelligence gives in sports can never be underestimated. With AI technology development, we will discover new training methods, new techniques, and modern ways of engaging with spectators through the evolution of AI technology.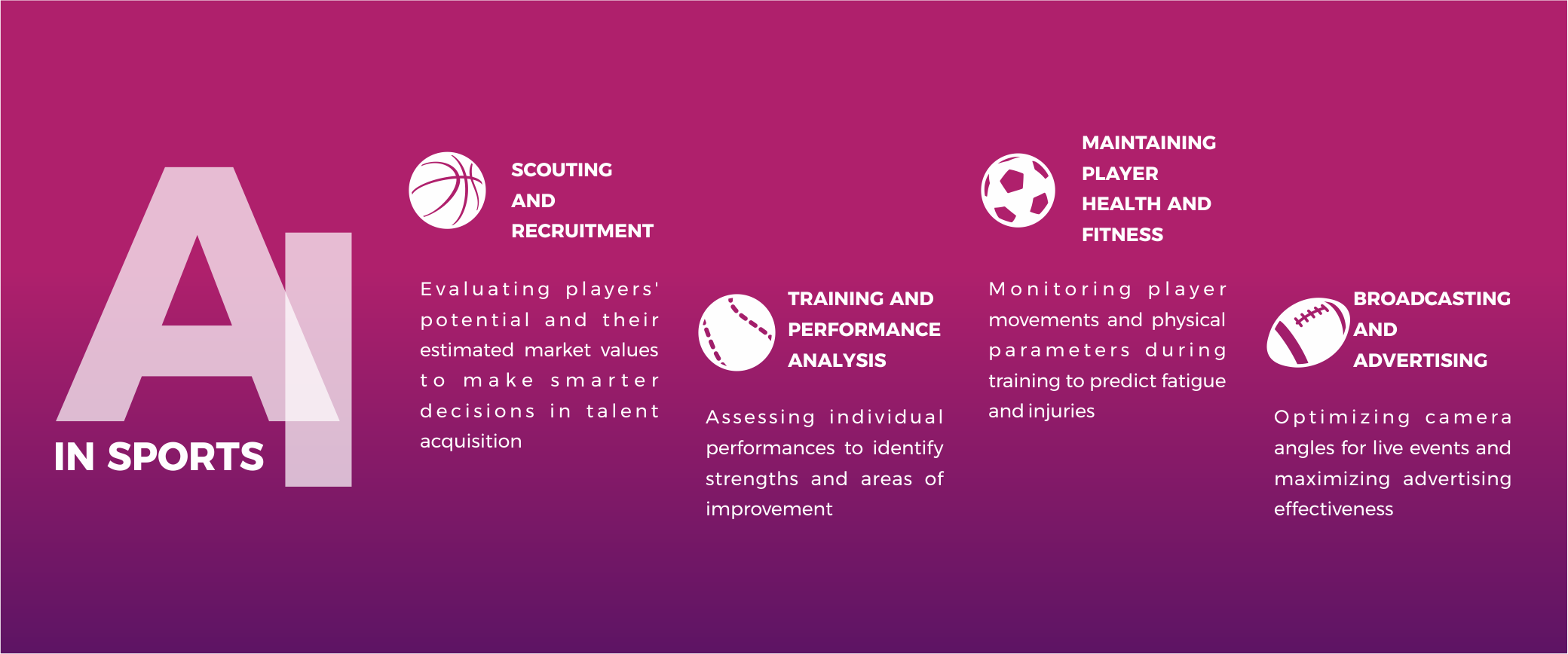 2021: The Year of VR, AR, and MR
Digital, augmented, or mixed sports environments are growing, becoming the next sports business trend, thanks to the enormous leap in technology over the last two years.
As most investments in VR come from the gaming industry, the business trend will continue to grow in the future. VR brings more possibilities, opportunities, and a virtually unmatched immersion standard when combined with the exciting world of gaming.
In the coming years, the number of gamers using VR worldwide is expected to increase, resulting in augmented demand for new and interactive games.
If virtual reality technologies can enhance sports fans' experiences at home, augmented reality applications provide fans in stadiums. AR allows enhancing the stadium's fan experience by providing real-time statistics on the athletes on the field. Moreover, it can be used afterward to collect necessary information for coaches.
Mixed Reality has yet to demonstrate its true potential in the sports industry, but the future horizons are already visible.
Athlete Recruiting will boost by turning university campuses into a point of contact for recruiters and agents
Athletes will be able to visit stadiums and arenas without physically traveling
New sports realities based on MR are possible in the future
The possibilities and opportunities are still being discussed, and we can foresee several surprises shortly. Assuming that VR would soon supplant real-life experience would be an exaggeration, but there is no question that it would forever change the sports industry.
Women in Sports
For decades sports industry was dominated by men athletes, but the years between the first female to run a marathon and women becoming world-famous female athletes have laid the path for the shift in mindset. Women getting the credit they deserve is the sports trend we want to see.
Michelle Gulino, Corporate Partnerships Marketing Manager at Dallas Cowboys has noted significant events of 2020
The WNBA saw a 68% increase in regular-season average viewership in 2020, their Orange Hoodie was named "Best Fashion Statement of 2020" by SBJ
Sarah Fuller's first appearance for Vanderbilt Football generated over 200 million impressions and a social value of over $3 million
The NWSL was ranked 1st in Social Media Engagement Rate amongst major sports leagues (including WNBA (2nd) MLB (3rd) NHL (4th) NFL (5th) NBA (6th) MLS (7th)) and viewership increased 493% this past year
Despite the above, women make up 40% of all sports participants, yet only 4% of sports media coverage. Crazy right?
This is an opportunity to walk to the talk for many brands. In 2021, we will see increased monetization of women's sports, with record audiences, sponsorship revenues, and TV rights deals. This will be driven by women's teams beginning to operate as their entities, negotiating their sponsorship and TV deals, and brands wanting to support gender parity.
Closure
The world is in a state of undergoing constant change, and it is hard to predict the future of sports. However, to have a head start in 2021, you should keep an eye on the sports marketing trends listed here.
---
Written by Sofi Grigoryan
Sofi Grigoryan is a content writer at Feedconstruct - the top company specialized in delivering sports data. Having a deep understanding of the sports data landscape, Sofi uses her skills to create both compelling and informative content.