The rise of technology has changed just about every industry, and sports is no exception.
Whether it's tracking performance, perfecting athletic movements, or streamlining the ticketing process, there is a slew of technological innovations changing the future of sports in big ways.
Traditional sporting organizations are now embracing the power of technology to revolutionize the way we practice, play, watch and bet on our favorite games.
In this article, we're going to look at some of the most exciting technologies that are transforming sports and eSports.
How is Technology Revolutionizing Sports Training?
From fantasy sports to eSports, the sports industry is changing. Technology has become an integral part of modern-day sports, and it's transforming how we play, how we train, and how we experience the game.
Tracking Performance
With wearable devices, athletes can track their performance with incredible accuracy. These devices can monitor heart rate, sleep patterns, exercise intensity, and much more.
This allows athletes to make sure they're getting enough sleep each night while also monitoring how much they're exercising during the day. When you know how much physical activity you've done in a given day, you can better plan your overall fitness regimen.
Nevertheless, tracking performance is only one aspect of what these devices can do — they also help athletes improve their game by providing real-time feedback on their athletic movements.
By analyzing how someone moves, these devices can provide instant feedback on things like stride length or stride frequency. These insights can be used by both professional players and amateurs alike as they try to master their craft.
Perfecting Athletic Movements
Sports fans are always looking for new ways to improve their athletic performance. This can be especially true if you're an athlete yourself.
A good training program can help you become a better player by giving you more skills or improving your existing ones. However, there are some limitations when it comes to traditional methods of learning how to play a sport.
A lot of what makes up athletic movements is unconscious muscle memory — an instinctive response that allows your body to perform certain tasks without conscious effort.
This kind of muscle memory requires repetitive practice over an extended time before it becomes second nature. It's something that can only be learned through hard work and dedication, but with technology, it doesn't have to be so difficult!
Technology has allowed athletes to use virtual reality (VR) as a tool for training and conditioning. The technology allows athletes to practice their sport in a virtual environment, which can be used to improve performance on the field or court.
Technologies Changing the Sports Landscape
Some of the technological advances that are changing the sports landscape include:
Virtual Reality
Virtual Reality (VR) is a computer-simulated environment that allows you to experience or explore an alternative reality. Virtual Reality allows fans to experience the action from anywhere in the stadium or arena.
This technology has been around for years, but recent advances have made it more affordable and accessible than ever before.
Augmented Reality
Augmented reality is a live direct or indirect view of a physical, real-world environment whose elements are augmented by computer-generated sensory input such as sound, video, graphics, or GPS data.
Unlike VR which creates an illusionary world, AR enhances what we already see in front of us. It is more about blending the real and virtual worlds rather than replacing them completely as VR does.
The Blockchain
Blockchain is the technology behind cryptocurrencies like Bitcoin, Ethereum, and Litecoin. The blockchain is a decentralized public ledger that stores a record of all transactions. It's a database of transactions or digital events that have been verified by multiple parties. Each block in the blockchain contains information about the previous block, which makes it impossible to tamper with the information on any one block without changing all subsequent blocks.
This technology has been used in sports to protect data from being manipulated or hacked, providing transparency for fans and sports organizations alike.
Artificial Intelligence (AI) - AJNA
Artificial Intelligence (AI) is the ability of a digital computer or computer-controlled robot to perform tasks commonly associated with humans.
AI can be used to develop self-learning systems (also known as "machine learning") which can improve their performance over time when exposed to data sets within specific domains.
More advanced AI programs can sometimes exhibit human-like behavior such as learning from experience and possessing common sense knowledge.

For instance, FeedConstruct - a leading sports data provider has developed an AI no-operator broadcasting system AJNA.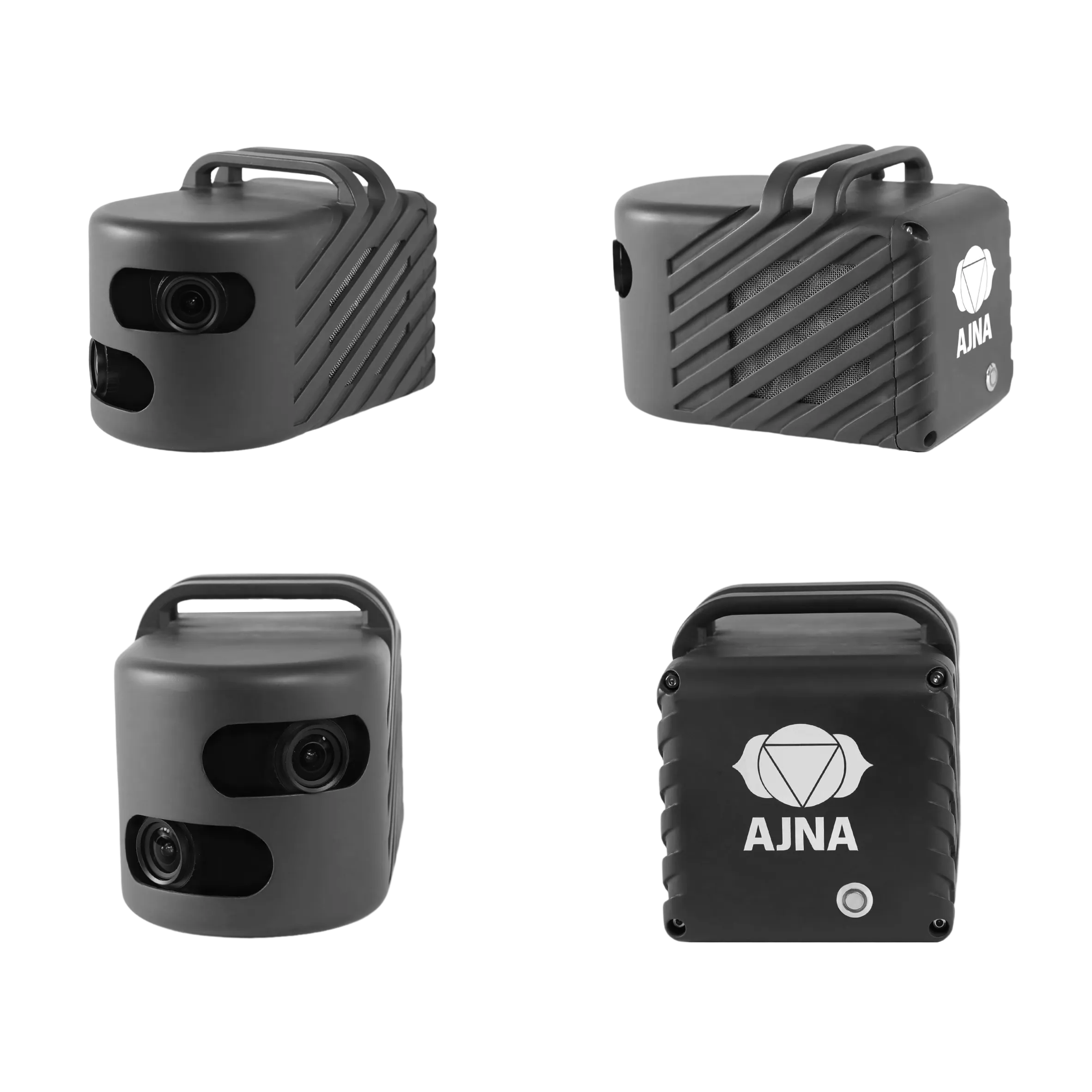 The technology supports a panoramic view and performs ball and player tracking at any moment of the game. AI provides a realistic broadcast in full HD and enriches it with augmented visualizations.
Deep Data Collecting Tools - DeePro
Data has become an incredibly valuable asset for teams and athletes. It can be used to improve performance, make better decisions, and even predict future outcomes. But collecting data alone is not enough — it must be analyzed to yield any benefit. That's where DeePro comes in.
DeePro is a professional deep-data collection tool for the basketball industry and beyond. DeePro collects key players and matches data quickly and efficiently in response to the growing demand for real-time facts and figures.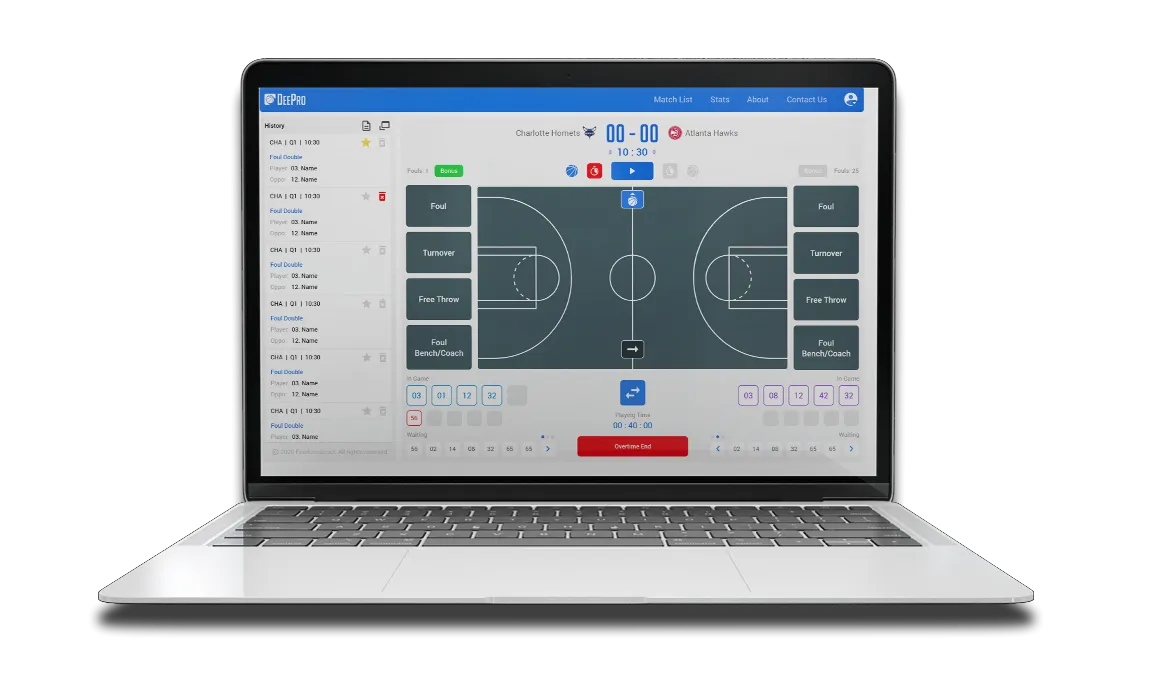 As soon as this valuable information is collected, it is immediately curated, analyzed, and used for internal and external purposes. For those that demand deeper sporting data, DeePro puts you ahead of the game.
Final Words On Sports Technologies
The technologies which are revolutionizing sports, like AJNA and DeePro can be simply defined as one thing- a game changer. Tracking performance will become accurate and will have clear reports.
Training is one of the areas that will highly benefit from such technological advances. Athletes will now have the opportunity to maximize their efforts and reach better performance in a shorter amount of time.
These technologies are transforming sports into a new era of performance tracking, data analysis, and true competition.

---
Written by Sofi Grigoryan
Sofi Grigoryan is a content writer at Feedconstruct - the top company specialized in delivering sports data. Having a deep understanding of the sports data landscape, Sofi uses her skills to create both compelling and informative content.