With more and more betting operators emerging into the market, it became critical for them to find valuable, affordable, and engaging content that can attract their bettors enough to place bets on multiple markets. And what can engage more than high-quality live streaming of various sports? 
Moreover, online gambling provides crucial funding support to sports federations, leagues, and clubs through direct sponsorships and sports streaming rights. This is the number one reason why leagues and federations work in partnership with betting operators by allowing them to Live stream their matches. 
But how is this partnership maintained? Are there any digital marketplaces for beneficial trading between two parties in the sports and betting industry? Can they achieve favorable results by engaging a third party?
In this article, you will be introduced to a revolutionary platform that makes the partnership between sports content creators (federations, leagues) and content consumers (betting operators, fan pages) easier, faster, and without costing a fortune.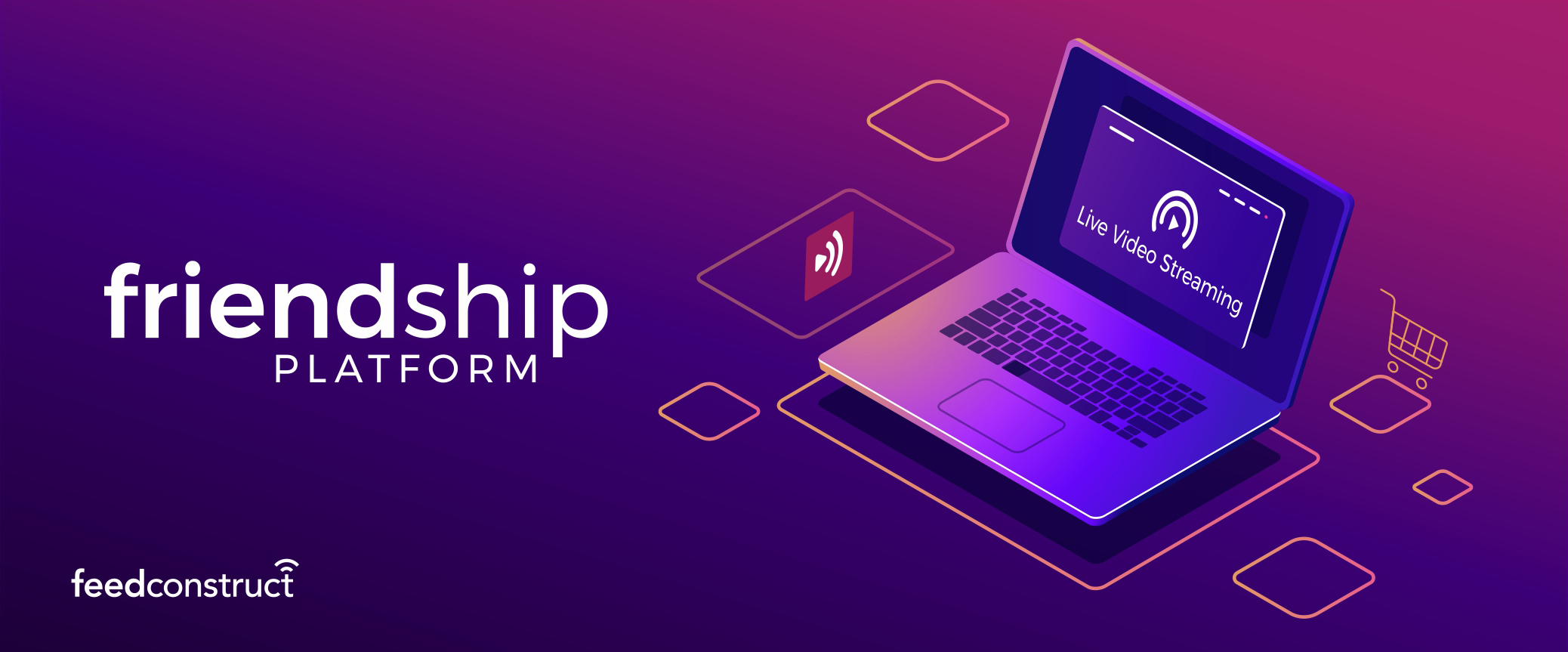 Friendship - A Digital Marketplace For Sports Streaming 
To make the interrelation between federations, leagues, and betting operators more secure and transparent, FeedConstruct - a leading sports data provider has created a dedicated platform for stream trading. 
This live video streaming stock allows federations and sports video content providers to publish their streaming at a price of their choice for global distribution.
Friendship platform, in its turn, promotes those streamings among FeedConstruct's 300+ betting partners and helps the content providers turn their sport streamings into a successful and highly profitable business. 
Betting operators benefit from the pay-per-view model adopted in the Friendship platform to attract more bettors with new and unflagging content. 
Currently, the Friendship platform is home to 16 sports types coming from 50 exclusive leagues and federations worldwide.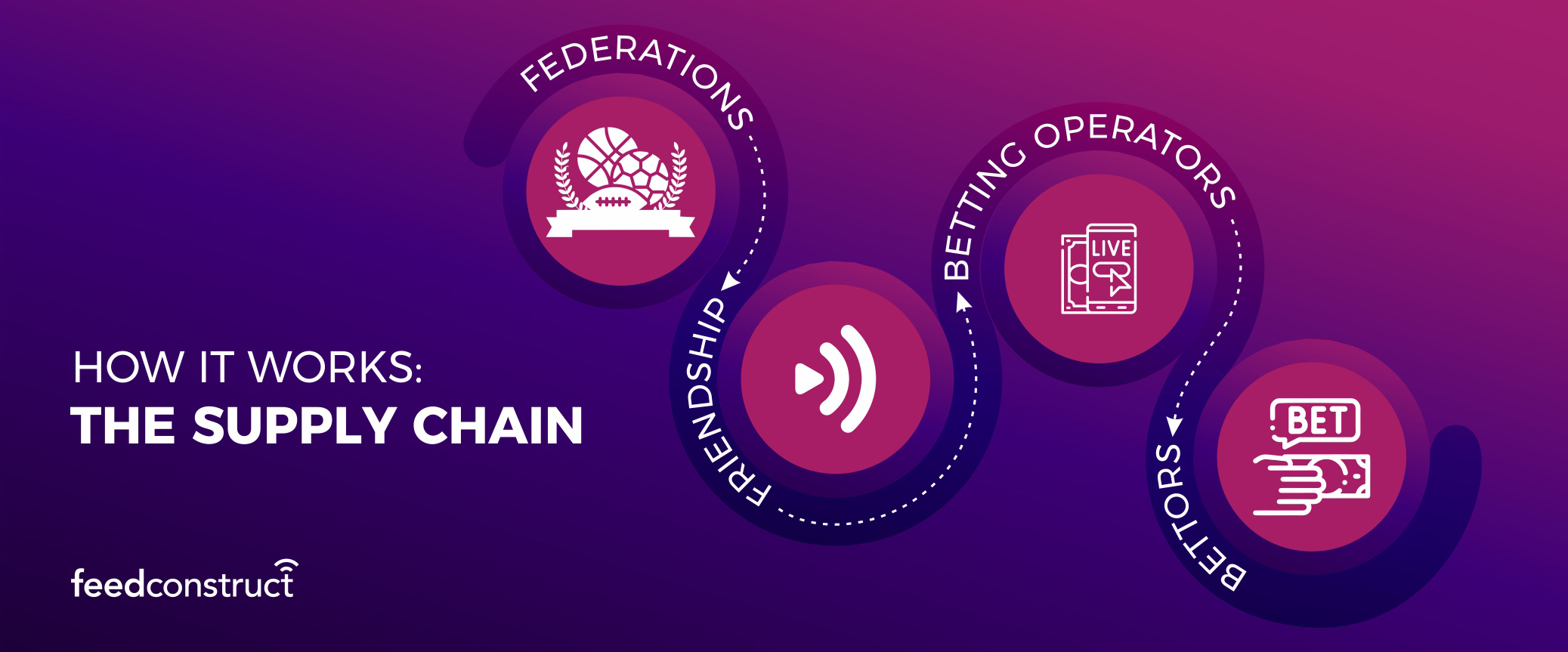 How To Monetize Your Sports Live Streamings With The Friendship Platform
If you are a federation or league, looking for a monetization channel for your video streams, you are in the right place. 
The path to your success is laid up pretty accurately. All you need to do is:
Become A FeedConstruct Partner
Create Your Account On The Friendship Platform
Switch On Your Live Streams
Choose Pricing And Broadcasting Settings (Restrictions, etc.)
Earn Money Per View
You should keep in mind that for better distribution, your content must match FeedConstruct's quality standards for Live Video Streaming. 
The Friendship platform was designed with a plain intention to help you monetize your content in the best way possible. Offering exclusive rights to FeedConstruct will add more value to your content among betting operators. 
Where To Obtain First-Hand Sports Content? 
Betting Operators know the constant need for fresh and energetic content to keep bettors hooked, and provide them with a fun and exciting experience.
The Friendship platform gives you a vast selection of sports and leagues on an exclusive and non-exclusive basis, so you can choose the ones that are more suitable for your target audience. The pay-per-view pricing model makes your purchase easier, without the obligation to buy the remaining matches of the season if there is no demand for them. 
Being the indirect distributor of sports content, FeedConstruct provides benefits, such as:
Making it easier for betting operators to find their preferred streamings
Convenience and speed as primary factors in the trading
The scalability and flexibility of indirect distribution
Increased transparency between two parties
The Advantages Of The Friendship Platform 
Besides being a connecting bridge between the 2 big parties of the sporting and betting world, the Friendship platform is enhanced with numerous beneficial features, such as:
 Auto-Booking Feature 
To simplify and save the operator's time, we have added an auto-booking feature that will allow them to book exact leagues, exact matches, for exact countries, and days beforehand. The feature works both for single and multiple matches. 
Financial And Performance Reporting
Financial and performance reports keep them updated on their spending/earnings and their content's overall performance to have a full picture of the content for both operators and federations. 
Restriction Lists
Federations get the opportunity to decide on the country list they want to block for their content if they are not feeling safe or secure with those countries. 
Preview Option Availability
Each match presented in the Friendship platform offers betting operators a 2-minute preview option, to get more information regarding the match and the stream quality. This feature has been shown to suit better the operators that don't use the auto-booking feature.
Content Addition Per Request 
FeedConstruct is on a constant mission to meet the needs of its partners. Therefore, betting operators are open to requesting the addition of their preferred competitions, leagues, or matches. FeedConstruct, on its behalf, will try to get the optimal solution to meet their needs. 
Why Choose Us?
The Friendship platform was created by FeedConstruct, which offers the most innovative and essential solutions for sports data collection and distribution.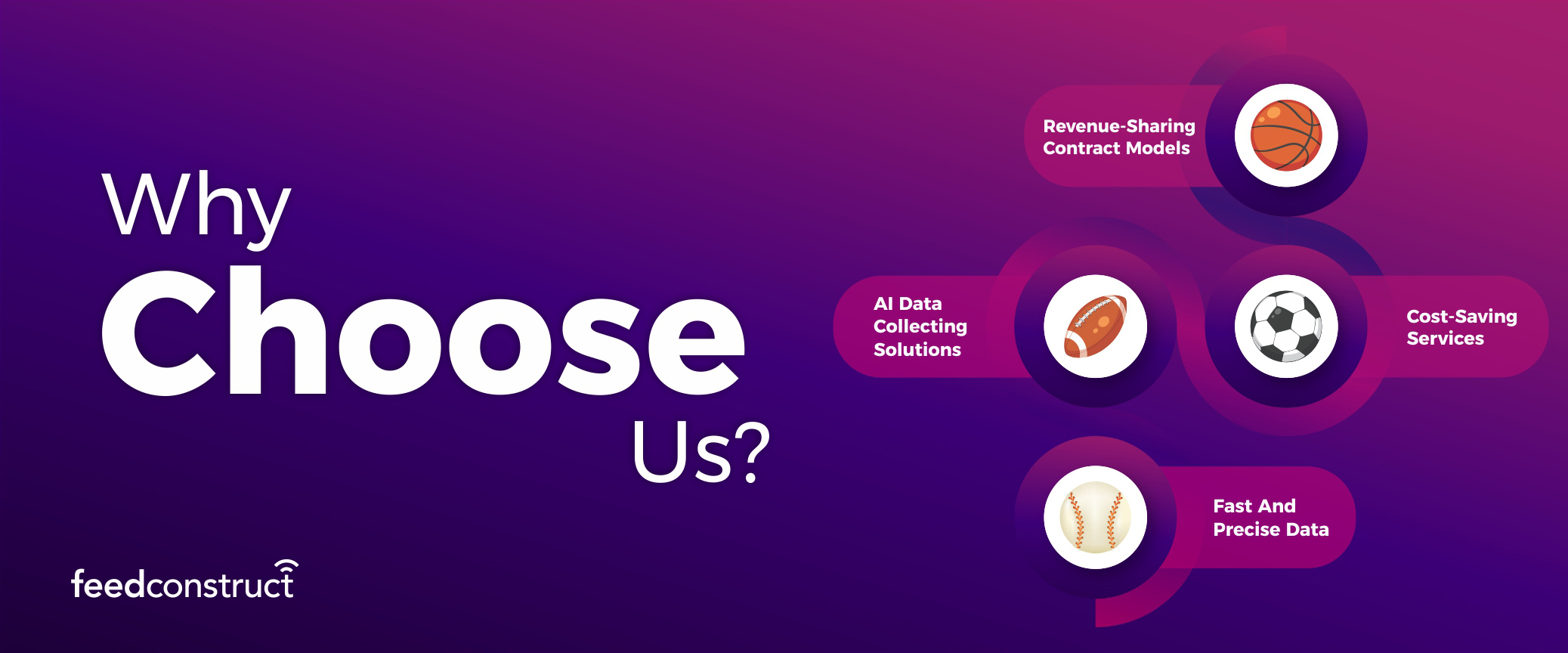 Conclusion
The Friendship platform bridges the gap between content providers and content consumers in the sporting and betting world. Enhanced with handy features, the Friendship platform facilitates and accelerates the search for on-demand content.
---
Written by Sofi Grigoryan
Sofi Grigoryan is a content writer at Feedconstruct - the top company specialized in delivering sports data. Having a deep understanding of the sports data landscape, Sofi uses her skills to create both compelling and informative content.