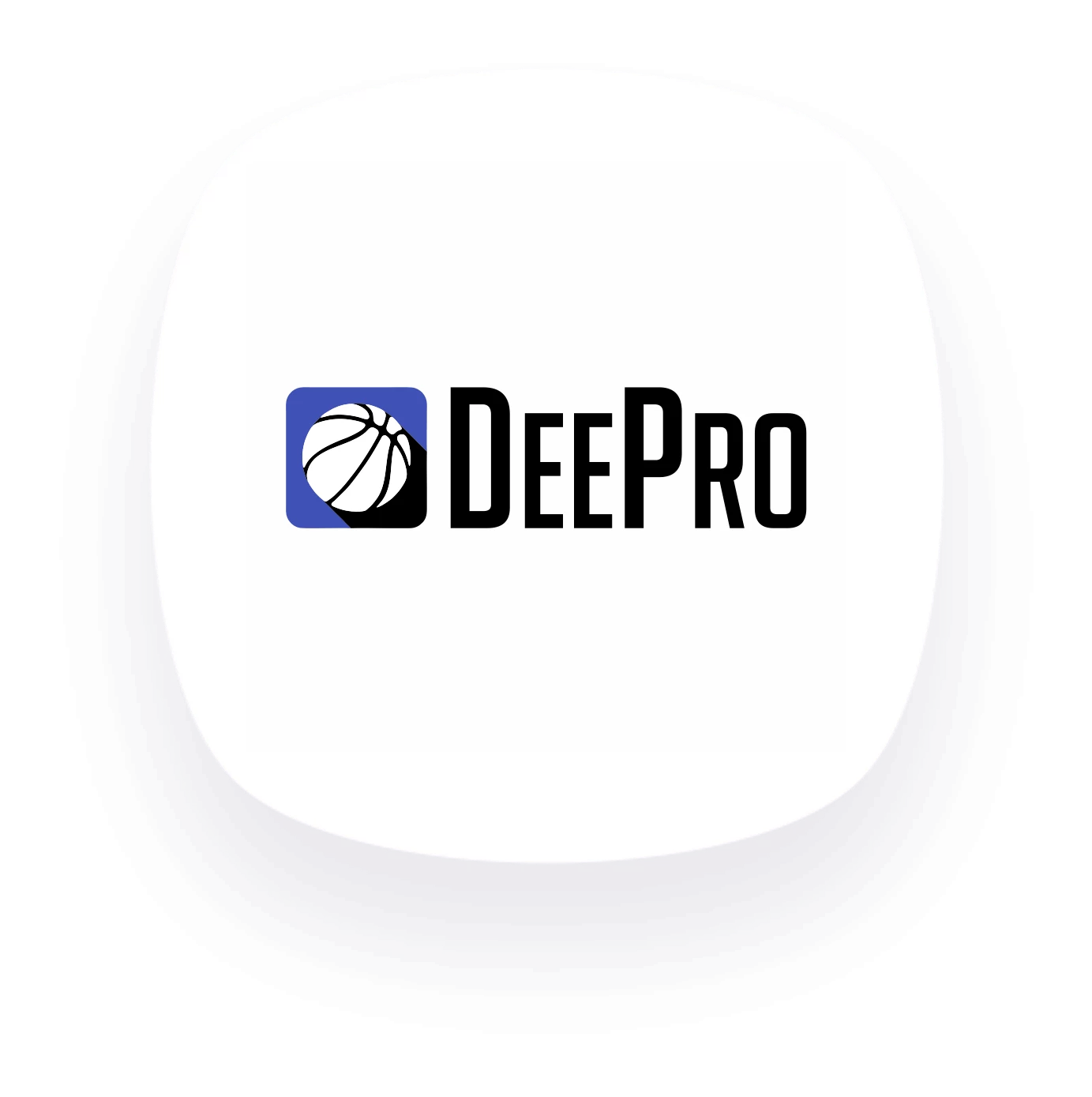 DeePro is a professional deep-data collection tool for the basketball industry and beyond. Driven by the growing demand for real-time facts and figures, DeePro quickly and efficiently collects crucial player and match data. This valuable information is then immediately curated, analysed and used for internal and external purposes. For those that demand deeper sporting data, DeePro puts you ahead of the game.
Sports Data Collected by DeePro
(venue location, crowd size, names of referee, etc)
(Match start/end, quarter start/end, etc)
Full live data per team and for each player

Classification of shots, including rebounds

Coordination of shots - on and off target

How Does DeePro Data Visualization Work?
A sophisticated graph which records relevant data connected with the exact timing of any match.
Up-to-the-minute, categorised figures on every team and player. Easily search the means by which, and when, any player gains points, free throws, rebounds, etc.
Fully illustrated information which analyses the coordinates and performance of every player, every quarter.
Accurate and meticulous data which is arranged to show players' vital figures such as points, assists, blocks, rebounds and turnovers.
A precise graph developed to show the difference in score by minutes and by each quarter.
Any of the data visualisation sections can be customised based on your requirements and specific needs.
Start your partner account with us today!
Contact us for a personal demo